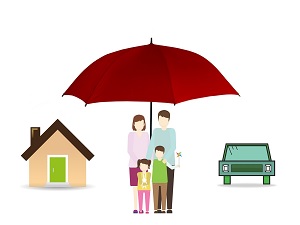 Geico, the second largest insurance carrier in the US, recently became the latest high-profile company to suffer a data breach in the United States.
The company is the second largest auto insurance carrier in the US, with more than 17 million policies in effect, covering more than 28 million vehicles around the country.
Based on the results of the ongoing investigation, it appears that an unknown group of hackers found a way to take advantage of an online sales portal to gain the driver's license numbers of an as yet unknown number of customers.
Geico had this to say about the matter:
"We recently determined that between January 21, 2021 and March 1, 2021, fraudsters used information about you - which they acquired elsewhere - to obtain unauthorized access to your driver's license number through the online sales system on our website.
We have reason to believe that this information could be used to fraudulently apply for unemployment benefits in your name. If you receive any mailings from your state's unemployment agency/department, please review them carefully and contact that agency/department if there is any chance fraud is being committed."
The company has also begun reaching out to anyone whose data was stolen and, as is generally the case in situations like this, offering a year of free credit and identity protection to anyone who was impacted.
At this point, there's nothing for you to do if you're a Geico customer, except to keep an eye on your mailbox for communications from state unemployment agencies, and watch your email inbox for communications from Geico.
Sadly, this won't be the last major company to be breached in 2021. All indications are that this will be yet another record breaking year, so stay vigilant out there.