They can fix any IT problem!

With our large infrastructure setup, we have diverse technology needs that span across servers, workstations, wireless, VoIP, and our practice management system.   Kinetix manages all aspects of our technology and with the multitude of skill sets on their team, assigns or escalates problems to the proper engineer to fix the problem quickly.   We appreciate their proactive monitoring and the contingency plans they have implemented.  They keep our systems current and our data safe.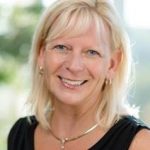 Dawn Carpenter
Grand Rapids Women's Health
Over a decade of sound technical advice!

We've trusted Kinetix with our IT support for over 10 years and the technical guidance and solutions they have provided allowed us to match technology with our growth as well as stay compliant with privacy regulations. If you want fast and efficient service, I highly recommend Kinetix!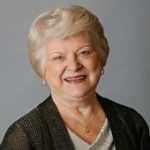 Jan Bentley
Centennial Park Counseling
Fast Response and Clear Answers!

We've really appreciated the level of responsiveness Kinetix provides – when we have issues, we get help right away. They are great at explaining in understandable language what the issue is and the steps taken to fix the issue. We have felt very comfortable trusting our IT support to Kinetix!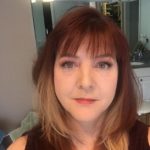 Anne Nalepa
Mortiere and Gasparotto, DDS
Personalized IT Support!

We really appreciate the personalized IT Support that Kinetix provides for our clinic. They are very "hands on" and helpful. Their staff continuity allows their help desk and their onsite technicians and engineers to have strong familiarity with our clinic and our technology needs and they are always very responsive and quick to assist.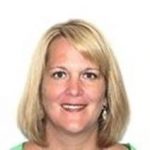 Jennifer Wasilenski
Centre for Plastic Surgery
Issues resolved the first time!

Fair pricing, fast response times, and issues resolved almost always the first time. For over 10 years, Kinetix has always been there when we needed them…and fast! Their familiarity with our practice software makes working through issues with our software vendor much easier. They are a great company to work with!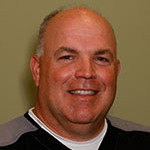 Ron Olszewski, DDS
Always A Smile Dental
Dedicated, trustworthy, and professional!

We really appreciate the quick response times Kinetix provides when we have computer issues, whether the issue can be solved through their help desk or by an onsite engineer. You can generally speak with someone immediately when needed. Kinetix has always left us feeling confident that our IT needs are met and our network is secure. We have no complaints.
Lisa Garrett
Allergy and Asthma Care of Western Michigan
We get a knowledgeable IT person…. every time!

We have felt with past providers that we would get charged for a tech's "learning curve", but with Kinetix, they have a team of professionals and always send the one who is most knowledgeable pertaining to our current issue. For the 12 years they have provided support to our accounting practice, we have found them to be friendly, professional, and very responsive. We consider FAST SERVICE (especially during tax season) to be priceless and Kinetix always delivers.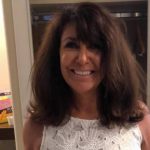 Renee Schall
DeHoek & Company, PLLC
Kinetix is our IT department!

Hiring Kinetix as our IT consultant has been like having our very own IT department.

We rely on them for ALL of our technology needs. Kinetix is responsive, reliable, and cost-effective.
Deb Diepenhorst
Cannon Township
You Speak To A Person, Not Just A Recording!

When you call Kinetix you can speak to a help desk technician immediately when you have an issue. We appreciate working directly with a local IT company that is very responsive. Other IT teams we have worked with in the past pale in comparison when it comes to response time. Their remote support is wonderful and their team communicates well with our staff with explanations we can understand in layman's terms and not just confusing IT jargon. Choose Kinetix for your IT support and you won't be sorry.
Wendy Newman
Kent Radiology
Very Satisfied!

I love knowing that if I have a problem in my practice, I only have to contact the Kinetix Help Desk and not try and figure out the issue on my own. Compared to other IT companies I've worked with in the past, Kinetix is unique in their willingness to adapt and learn how I like to do things. I love their responsiveness and would recommend anyone on the fence to give them a call. Kinetix has always had the right answers for our IT needs.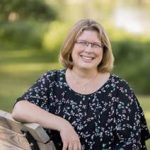 Sarah Pastoor
Grand River Accounting
Kinetix provides Peace of Mind!

The biggest benefit we feel in working with Kinetix is Peace of Mind. They keep our server and systems current and reliable, and we can always count on their team to help immediately with any of our technology needs. It is nice to know most of their team by name and understand the specialties that each engineer offers. This helps us with our service calls to be completed faster. You cannot go wrong hiring the team from Kinetix for your IT and phone needs. Their service group members are outstanding problem solvers.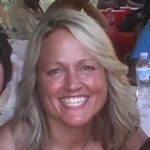 Michelle Brown
Rockford Animal Hospital
Personable, knowledgeable, and quick!

We appreciate that Kinetix makes sure that the people who work on our network are familiar with our setup. Their team is very personable and knowledgeable, and we like that we can work with a live person on their help desk to get a quick resolution to our issues. Their customer service is great. We are very happy with the services we receive from Kinetix.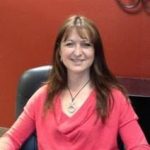 Tanya Sparrow
Plymouth 848
Responsive, and with the right answers!

Kinetix proactively keeps our network and software programs secure and up to date. They are very responsive and have always had the right answers for our issues. If you want to be confident that your IT is being properly managed and appreciate consistent qualified technicians supporting your technology, choose Kinetix. I would choose them again!
Doug Scott
Dependable Fire Protection
Astute, responsive, IT team!

Being a small business, we cannot afford an in-house IT staff, but with Kinetix, we have a great one! They find affordable solutions for our business, backed by an astute, responsive IT team. We are always confident Kinetix has us covered – from backups to networking to help with even the smallest common computer problems. They understand small business needs and the managed server/VPN solution they implemented for our business has been the right solution for us. We were never oversold and their thoughtful consultation, recommendation, and solution hit the mark perfectly.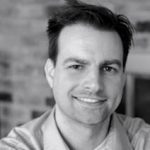 Joe Kohn
International Minute Press of Plymouth
Outstanding Customer Service!

I trust Kinetix 100% with all of our IT needs. With their support, we no longer worry or concern ourselves with security, data retention, general computer issues or being properly prepared for required upgrades. Their customer service is outstanding and we find their friendly staff to be knowledgeable and their rates affordable.
Brenda Ward
Feeding America West Michigan
I can concentrate on my business and not worry about IT!

Kinetix provides a sense of comfort for me and my business. I can concentrate on providing my work product while Kinetix has my back in times of need, giving me a sense of comfort in knowing I will always have timely assistance from Kinetix when I need it.   If you are contemplating switching your IT service, I have a 10 year working relationship with Kinetix and would highly recommend them.
Thomas Smith
Michigan Realty Counseling
Kinetix is always there to help!

We really appreciate the personal service that Kinetix provides to our business. One phone call and a tech is available right away to work with us on our current IT issues. They are always there to help!
Bob Verburg
Verburg Automotive