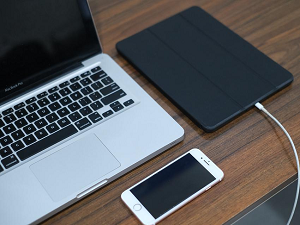 Apple has recently announced a new string of updates for their OS family including iOS, iPadOS 15.6, macOS 12.5, watchOS 8.7 and tvOS 15.6.
Bear in mind that the next version of all of these will be out in just a few months, so these updates are a bit light on features as compared to others we've seen from the tech giant.
Here's a quick overview of what you'll find in the operating systems in question:
For macOS, you'll get an update to the TV app that allows you to pause, rewind, restart, and fast forward a live sports game. It also includes a bug fix for your Safari browser.
For iOS and iPad OS 15.6, you'll get the same TV app upgrade described above and a handful of bug fixes for Settings, Safari, and Mail.
The watchOS 8.7 includes a raft of minor bug fixes and a couple of important security updates you won't want to miss.
And the tvOS gets a slate of general performance and stability improvements.
All of this is in addition to the usual security updates that accompany updates like these. Of interest, Apple specifically did not specify which of the bug fixes they released were actively being exploited in the wild.
Note that if you have an Apple TV or an iWatch, those are almost certain to be set to automatically update.  If you're using an iPad and your device doesn't update automatically, just head to Settings, General, and Software Update to get the latest.
Finally, if you're using a mac and it isn't set up to get updates automatically, you can get the latest by heading to Apple Menu, System Preferences, and Software Update.
By the time you read this piece, all of the updates should be available for everyone, so install at your convenience.